WELCOME TO 3A INDUSTRIAL AUTOMATION
3AIA is highly focused on providing customized ingenious & robust automation solution and 3aia is also prefered on industrial automation company in Maharashtra
3A Industrial Automation, we believe that success in a highly competitive market depends on continuous support of products supplied that meet the needs of our customers in India markets. Our goal is to design and manufacture products that are simple to install, easy to use and that gives you the flexibility to choose your level of investment to increase your production.
3AIA is pledged to work hand in hand with industries & Machinery Manufacturers by translating their concepts through integrated automation of various systems & custom made machines to achieve precision control. This enables continuous process machines new or old to function at their full potential, increase productivity with quality, avoid expensive re-runs, saving energy and operating costs.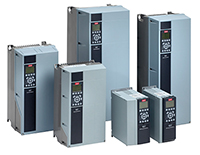 Danfoss AC Drivers/VFD
Danfoss Sensor, Valves ,AHU Controller
Control Panels – CPRI Approved
Phoenix Contact PLC/HMI/SCADA
Building Management System – IBMS
Customised Automation Solution
Turnkey Automation Solution
When it's 3AIA you are assured of best Support & Services 
Unique features of our Training Programs
Highly Intuitive. Awareness of Current and Future trends. Emphasis on Hands-on practical training. Industrial case studies. State of the art syllabus along with advanced topics. Course Content as per International Standards. Placement and career counseling. Industrial visits.
For More Information Download pdf
Working professionals from Projects / Maintenance / Production / Design / Application Engineering Departments
Companies interested in Automation training to update the skill set of their technical persons.
Third year / Final Year Students and Fresh Engineers Degree/ Diploma students of Electrical, Electronics & Instrumentation branches who are interested in making a career in Automation.
Engineering students needing summer training. The timings are flexible and can be managed as per student/s requirements. Accommodation and Local Transport can be provided at extra charges.
At 3A Industrial Automation, we are striving towards a single goal to improve our customer's productivity with the best industrial automation solutions, reliability and services.